Welcome to our gardening website! We are an online store that focuses on garden design, plant growing, green construction and sharing gardening knowledge. If you are someone who loves gardening or a homeowner who wants to create your own garden, then our website will definitely be ideal for you.
Deluxe 25 50 75 100 FT Expandable Flexible Garden Water Hose With Spray Nozzle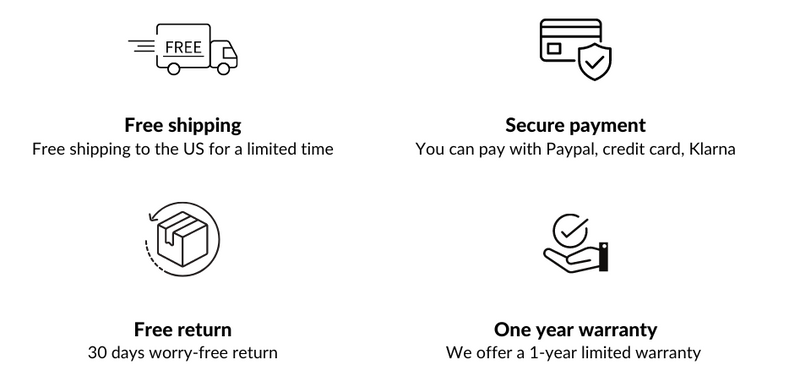 Pressure: 0.2 pma to 0.45 pma water pressure for normal use
    Length: 25 ft / 50 ft / 75 ft / 100 ft
    Colors: Blue / Green / Orange / Dark Green

Package Includes:
    1 x Garden hose
    1 x US-standard connector with Spray Gun
Make watering your garden a breeze with the Deluxe Expandable Flexible Garden Water Hose. This hose delivers just the right amount of water for all your gardening needs, with a pressure range of 0.2 pma to 0.45 pma.
Available in lengths of 25 ft, 50 ft, 75 ft, and 100 ft, as well as colors of blue, green, orange, and dark green, there's an option for every garden size and style. Plus, the package includes a US-standard connector with spray gun so you can start using it right away.
The expandable and flexible design means you can easily maneuver around obstacles and store it in small spaces when not in use. Don't settle for a stiff and bulky garden hose - upgrade to the Deluxe Expandable Flexible Garden Water Hose today and see the difference for yourself!
If you'd like to learn more about garden hoses, check out our blog post
Link: https://netuerastore.com/blogs/news/the-best-garden-hose-water-your-plants-with-ease
Tips:
After each use, make sure to drain any remaining water from the hose.
Store the hose in a cool and dry place.
Avoid leaving the hose in direct sunlight for extended periods of time.
If the hose is dirty, clean it with a mild soap and water solution.
Avoid using harsh chemicals or solvents on the hose.
If the hose is kinked or twisted, straighten it out before use.
Returns Policy
30-Day Return & Refund Guarantee 30 Day Return and Money Back Guarantee Our policy lasts until 30 days after receipt of the goods. If 30 days have passed since you received the goods, unfortunately, we cannot offer you a refund or exchange except for product quality issues.
Shipping
To ensure faster and safer delivery, we choose FedEx, USPS, UPS, DHL ground/air shipping services, available shipping methods vary by product type and delivery location. All products purchased from our store are shipped free of charge. Most in-stock products and orders are shipped the same day or within 1 business day, and packages usually arrive within 2-4 days. From the time you place your order to the time you receive it is between 3-5 days. After that, their delivery details can be tracked via the tracking number we send you. We currently only offer shipping to the United States (excluding Hawaii and Alaska).
Warranty
We provide a limited warranty of 1 year for defective products from the date the product is received by the original purchaser or installer, unless otherwise specified at the time of purchase.