The folding step stool is easy to fold and store, saving space. After folding, it can be easily stored under the bed and sofa or in the corner without taking up too much space.
click to jump
Anti-aging, corrosion-resistant, degradable. Environmentally friendly, chemical free, weed barrier roll that doesn't harm the ecosystem of your yard. Allowing your plants to thrive.
click to jump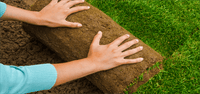 This plastic garden bed ensures the durability, which is stable and durable enough to strongly support the weight from the garden bed itself and plant.

click to jump