Welcome to our gardening website! We are an online store that focuses on garden design, plant growing, green construction and sharing gardening knowledge. If you are someone who loves gardening or a homeowner who wants to create your own garden, then our website will definitely be ideal for you.
Propagation Ball High Pressure Plant Box Graft Grafting Rooting Growing Device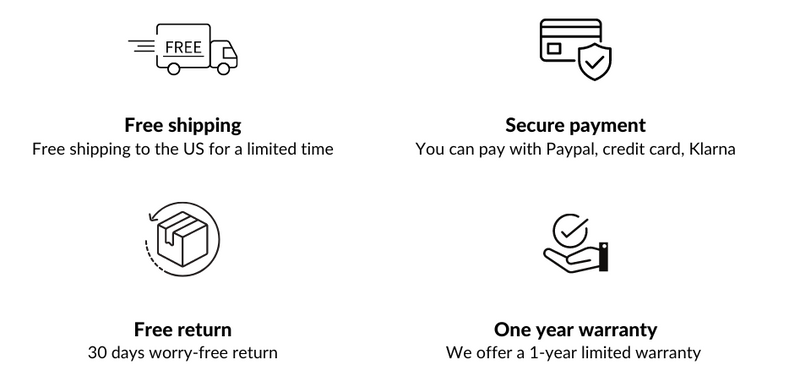 Features:
Plant propagation agent-using the ancient method of air stratification, that is, the roots are directly grown on the branches to replicate existing plants and produce new plants. It also applies to

Indoor and outdoor plants, such as roses, climbers, trees, fruit trees, fruit trees, and difficult-to-root plants such as magnolia and camellia.

No damage – it does not damage the parent plant at all, because it only uses a small branch on the plant you want to clone, so there is little interference, nor will it interfere with the natural growth of the plant.

Strong and fast results – this was created especially with the cutting globe design, it can help your cuttings get stronger roots and thus reproduce more mature plants faster than normal

Spread method. It allows you to view the propagation results within 6-8 weeks after installation.

Safety locks – designed with plugs and corner locks that interlock with each other and are fixed to the branches to secure the spreader in place, even if there are no rods underneath. but you

A plastic cable tie can be used to securely fix the case.

Reusable – The breeding shell is durable and can be used repeatedly, so you can clone more plants according to your preferences.

Thanks to the cascading pods in the plant propagation layer, it is easy and easy to connect and clone existing plants!

Material: PP plastic
To help you get started, we've included some expert nursery tips below:
Choose the right soil:

 

Use a high-quality seedling mix or potting soil that is well-draining and lightweight. This will ensure proper root development and prevent waterlogging.

Moisture is key:

 

Keep the soil consistently moist but not soggy. Overwatering can lead to root rot, while underwatering can cause the seedlings to dry out. To maintain the right moisture level, water your seedlings gently with a fine mist or use a watering can with a narrow spout.

Temperature matters:

 

Seedlings prefer a consistent temperature between 65-75°F (18-24°C). Avoid placing your seedling cups near drafts, air vents, or windows that experience extreme temperature fluctuations.

Provide adequate light:

 

Seedlings need plenty of light to grow strong and healthy. Place your seedling cups in a sunny windowsill or under a grow light for 12-16 hours per day.

Thin out your seedlings:

 

As your seedlings grow, you may need to thin them out to prevent overcrowding. Gently remove the weaker seedlings, leaving the strongest ones to continue growing.

Fertilize with care:

 

Once your seedlings have developed their first set of true leaves, you can begin to fertilize them with a diluted, balanced liquid fertilizer. Be sure to follow the manufacturer's instructions for proper application rates.

Transplanting:

 

When your seedlings have grown large enough and the outdoor conditions are suitable, you can transplant them into your garden or larger containers. Be sure to harden off your seedlings by gradually exposing them to outdoor conditions for a week or two before transplanting.
If you need more knowledge about seedlings, please feel free to contact us and we will provide you with as much help as possible.
Returns Policy
30-Day Return & Refund Guarantee 30 Day Return and Money Back Guarantee Our policy lasts until 30 days after receipt of the goods. If 30 days have passed since you received the goods, unfortunately, we cannot offer you a refund or exchange except for product quality issues.
Shipping
To ensure faster and safer delivery, we choose FedEx, USPS, UPS, DHL ground/air shipping services, available shipping methods vary by product type and delivery location. All products purchased from our store are shipped free of charge. Most in-stock products and orders are shipped the same day or within 1 business day, and packages usually arrive within 2-4 days. From the time you place your order to the time you receive it is between 3-5 days. After that, their delivery details can be tracked via the tracking number we send you. We currently only offer shipping to the United States (excluding Hawaii and Alaska).
Warranty
We provide a limited warranty of 1 year for defective products from the date the product is received by the original purchaser or installer, unless otherwise specified at the time of purchase.