Welcome to our gardening website! We are an online store that focuses on garden design, plant growing, green construction and sharing gardening knowledge. If you are someone who loves gardening or a homeowner who wants to create your own garden, then our website will definitely be ideal for you.
NEW 50/100pcs Garden Plant Fruit Protect Drawstring Net Bag Against Insect Bird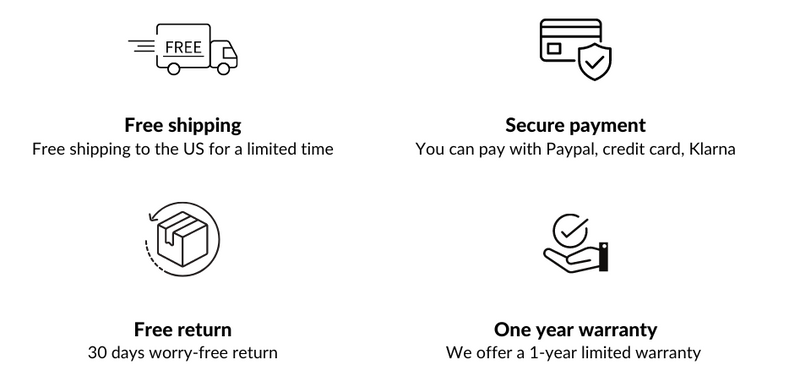 The filter bag is made with corrosion-resistant, non-toxic materials;with a rope and easy to install.
Keep out insects, pests, birds and other animals.
Breathable and Lights go through.
Easy to clean,durable and can be reused again.
Especially good for fruits such as tomatoes, eggplants, grapes, apples...Protect your harvest.
Material: Polyethylene (PE)
Color: white
Size:11.8*7.9in/9.8*5.9in/5.9*3.9in
Package included: 50/100PCS Protect Mesh Bag
Tips:
1. Ensure the bag is completely sealed before storing items. Double check that the zipper, velcro closure or drawstring is securely fastened to prevent any insects or pests from getting in.
2. Do not overload the bag. Do not overstuff the bag with items as this can make it difficult to properly seal the bag and can create small openings for insects to get through. Only fill the bag up to about 2/3 or 3/4 of the way full.
3. Store bag in a cool environment. While insect-proof bags can withstand basic environmental conditions, extreme heat may weaken or damage some bags. Store in a cool area away from direct sunlight.
4. Inspect bag regularly. Check the bag once in a while to ensure the seal and material remains intact with no holes or tears. Look for any signs of damage or entry points for insects. Replace bag if necessary.
5. Wash bag before reusing. If storing the bag for a long period of time or reusing, turn the bag inside out and wash with detergent and warm water. Rinse and air dry completely before reusing to remove any insects, eggs or larva.
6. Do not wash bag with items inside. Remove all items from the bag before washing and drying the bag. Washing the bag with items inside can potentially lead to water damage and soap residue on the items. Only wash and dry the empty insect-proof bag itself.
7. Seal openings with tape for added protection. For extra protection against insects, you can seal up any openings, seams or the zipper of the bag with durable tape like duct tape. Remove tape when reopening the bag.
Returns Policy
30-Day Return & Refund Guarantee 30 Day Return and Money Back Guarantee Our policy lasts until 30 days after receipt of the goods. If 30 days have passed since you received the goods, unfortunately, we cannot offer you a refund or exchange except for product quality issues.
Shipping
To ensure faster and safer delivery, we choose FedEx, USPS, UPS, DHL ground/air shipping services, available shipping methods vary by product type and delivery location. All products purchased from our store are shipped free of charge. Most in-stock products and orders are shipped the same day or within 1 business day, and packages usually arrive within 2-4 days. From the time you place your order to the time you receive it is between 3-5 days. After that, their delivery details can be tracked via the tracking number we send you. We currently only offer shipping to the United States (excluding Hawaii and Alaska).
Warranty
We provide a limited warranty of 1 year for defective products from the date the product is received by the original purchaser or installer, unless otherwise specified at the time of purchase.