Welcome to our gardening website! We are an online store that focuses on garden design, plant growing, green construction and sharing gardening knowledge. If you are someone who loves gardening or a homeowner who wants to create your own garden, then our website will definitely be ideal for you.
5-Pack Square Grow Bags Thick Fabric Planting Pots with Handles for Garden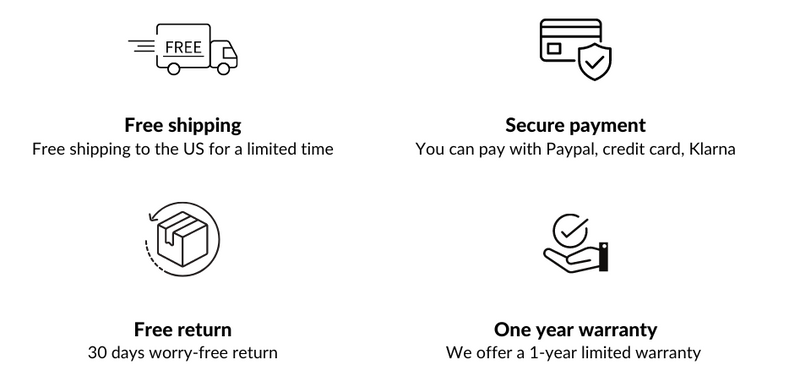 Product description
Size (L x W x H):
3 Gallon: 9"x9"x9" (25x25x25cm)
5 Gallon: 10.6"x10.6"x10.6" (28x28x28cm)
7 Gallon: 11.8"x11.8"x11.8" (30x30x30cm)
10 Gallon: 13.4"x13.4"x 13.4" (34x34x34cm)
Features

    Square and easy for storage: Made of 260g thickened nonwoven fabric, this form allows you to do square foot gardening, great for space issues and it can be easily fold up and be stored with minimal space
    Superior aeration: The breathable pots are air pruned to prevent root circling, resulting in a healthier plant with improved overall root structure
    Easy to transplant: The durable bag with double stitching handles allows you to move easily and safely from indoor to outdoor. Decreased risk of transplant shock
    Great drainage: These bags naturally drain any excess water. Never deal with over-watering your plants or moldy soil because excess water will flow through the weaving
Package Include:
5 pack grow bags
Returns Policy
30-Day Return & Refund Guarantee 30 Day Return and Money Back Guarantee Our policy lasts until 30 days after receipt of the goods. If 30 days have passed since you received the goods, unfortunately, we cannot offer you a refund or exchange except for product quality issues.
Shipping
To ensure faster and safer delivery, we choose FedEx, USPS, UPS, DHL ground/air shipping services, available shipping methods vary by product type and delivery location. All products purchased from our store are shipped free of charge. Most in-stock products and orders are shipped the same day or within 1 business day, and packages usually arrive within 2-4 days. From the time you place your order to the time you receive it is between 3-5 days. After that, their delivery details can be tracked via the tracking number we send you. We currently only offer shipping to the United States (excluding Hawaii and Alaska).
Warranty
We provide a limited warranty of 1 year for defective products from the date the product is received by the original purchaser or installer, unless otherwise specified at the time of purchase.