Welcome to our gardening website! We are an online store that focuses on garden design, plant growing, green construction and sharing gardening knowledge. If you are someone who loves gardening or a homeowner who wants to create your own garden, then our website will definitely be ideal for you.
4-6FT HDPE Privacy Fence Winds Screen Mesh Shade Cover Netting Fabric Tarp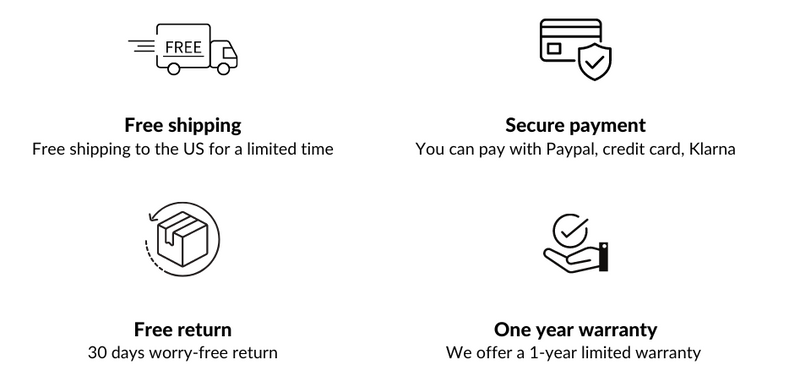 Superior Materials: Our HDPE privacy fence wind screen is made from 100% new virgin material, which is better than those made from recycled materials. This ensures that our wind screens are of the highest quality and durability.

High Quality: Our wind screens are made of 180gsm high density polyethylene, which means our wind screens are durable and can withstand harsh weather conditions.

Excellent Visibility Blocking: Our wind screens have flat filaments and fine open mesh that provide 90% visibility blocking. This ensures that your outdoor space remains private and secure.

No Mildew: Our windshield screens are mildew-free, ensuring that they remain clean and sanitary even in wet conditions.

Water resistant and maximum air circulation: Our windscreen is water resistant and allows maximum air passage, ensuring that your outdoor space stays cool and comfortable.

Reinforced Sides: Our windshield mesh is reinforced on all four sides to provide extra strength and durability.

Double Stitching: Our windshield mesh features double stitching to provide extra strength and ensure it stays intact even in harsh weather conditions.

Reinforced strapping and silver grommets: Our windshield screen features reinforced strapping and silver grommets on all four sides, ensuring it can be easily installed with zippers for hanging.

Suitable for a variety of applications: Our windscreen is suitable for a wide range of applications including construction sites, landscapes, gardens, backyards, school yards, tennis courts, poultry guards, as well as commercial and residential use.
Tips:
Proper Installation: To ensure maximum durability and effectiveness, it is important to install your windbreak fence correctly. Please feel free to contact us if you encounter any problems during use

Regular Cleaning: While our wind screens are low maintenance, it is important to clean them regularly to prevent dust and debris buildup. Simply rinse with water or use a mild detergent to remove any dust or stains.

Proper Storage: When not in use, it is important to store your windbreak fence properly to prevent damage. Make sure it is neatly folded and stored in a dry, cool place.

Customer Support: We are committed to providing excellent customer support to ensure our customers are satisfied with their purchase. If you have any questions or concerns, don't hesitate to contact our customer support team.

Warranty: We offer a one year warranty on every product and will resend a new product or refund if the problem arises from the quality of the product itself.
Returns Policy
30-Day Return & Refund Guarantee 30 Day Return and Money Back Guarantee Our policy lasts until 30 days after receipt of the goods. If 30 days have passed since you received the goods, unfortunately, we cannot offer you a refund or exchange except for product quality issues.
Shipping
To ensure faster and safer delivery, we choose FedEx, USPS, UPS, DHL ground/air shipping services, available shipping methods vary by product type and delivery location. All products purchased from our store are shipped free of charge. Most in-stock products and orders are shipped the same day or within 1 business day, and packages usually arrive within 2-4 days. From the time you place your order to the time you receive it is between 3-5 days. After that, their delivery details can be tracked via the tracking number we send you. We currently only offer shipping to the United States (excluding Hawaii and Alaska).
Warranty
We provide a limited warranty of 1 year for defective products from the date the product is received by the original purchaser or installer, unless otherwise specified at the time of purchase.