Welcome to our gardening website! We are an online store that focuses on garden design, plant growing, green construction and sharing gardening knowledge. If you are someone who loves gardening or a homeowner who wants to create your own garden, then our website will definitely be ideal for you.
Netuera Outdoor Patio Water Mister Nozzle Misting Cooling System Garden Lawn Irrigation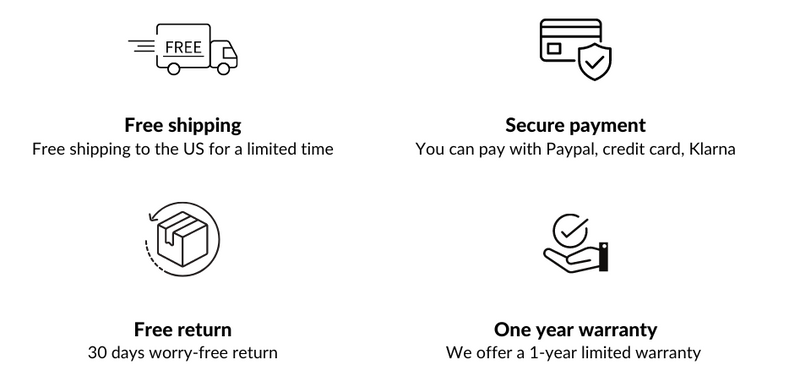 Features:
- Great for cooling your outdoor living areas
- Installs in less than 10 minutes
- Cools the surrounding air temperatures up to 20 degrees
Installation Steps:
- It is recommended to installed the misting system at a height of 2.5 m-3 m
- Connect the adapter to the water tap
- Turn on the water tap to wash the system for 1 minute to purge the system and remove any impurities
- Screw the misting nozzles to the Tee fittings, except the last one on the end plug
- Turn on the water tap to wash the system for 2 minutes to insure that the system is fully purged
- Turn the water off and install the last nozzle into the fitting with the end plug
- Fix the misting line by the cable ties saddle clamps provided
- Turn on the tap slightly until jets are working, enjoy the cooling misting system
- Turn off the nozzles, keep them dry and clean when you don't use the misting system for a long time
 
Applicable Range:
Wetting and descaling , air humidification , chemical treatment , chemical spraying , liquid spraying , tobacco leaf humidification , tablet coating , flue gas evaporative cooling , sterilization , component cooling , fruit spray Wax , tile glazing , plant humidification , salt spray test , artificial fog , other places humidification
 
Specification:
- Hood Material: Polyethylene + Plastic + Brass + Stainless Steel
- Size: 19.6FT / 30FT (6M / 9M )
- Color: Black
 
Pack included:
6M:
6M Fabricated Misting Line
6 x Brass with Stainless Nozzles
10 x Cable Ties
10 x Saddle Clamps
1 x Internal Thread Tap Connector
1 x Plug
1 x Shear


Returns Policy
30-Day Return & Refund Guarantee 30 Day Return and Money Back Guarantee Our policy lasts until 30 days after receipt of the goods. If 30 days have passed since you received the goods, unfortunately, we cannot offer you a refund or exchange except for product quality issues.
Shipping
To ensure faster and safer delivery, we choose FedEx, USPS, UPS, DHL ground/air shipping services, available shipping methods vary by product type and delivery location. All products purchased from our store are shipped free of charge. Most in-stock products and orders are shipped the same day or within 1 business day, and packages usually arrive within 2-4 days. From the time you place your order to the time you receive it is between 3-5 days. After that, their delivery details can be tracked via the tracking number we send you. We currently only offer shipping to the United States (excluding Hawaii and Alaska).
Warranty
We provide a limited warranty of 1 year for defective products from the date the product is received by the original purchaser or installer, unless otherwise specified at the time of purchase.