Welcome to our gardening website! We are an online store that focuses on garden design, plant growing, green construction and sharing gardening knowledge. If you are someone who loves gardening or a homeowner who wants to create your own garden, then our website will definitely be ideal for you.
Netuera Garden Hose Heavy Duty Flexible Garden Water Hose 50FT/100FT Deluxe Expandable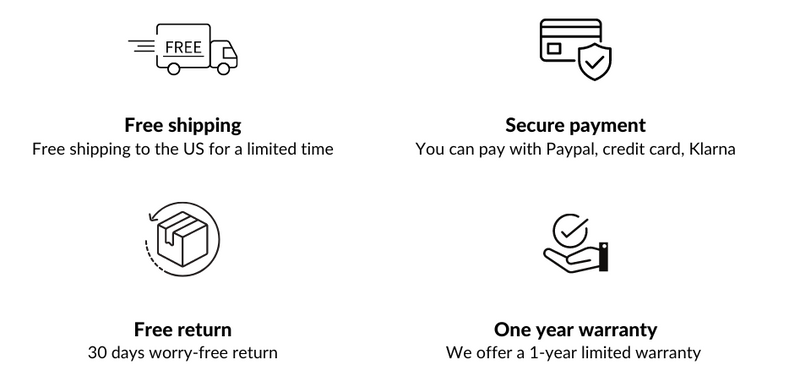 Product Features:

Multi-function Expandable Garden Hose. This expandable garden hose is lightweight and flexible and can expand to 3 times its original length when the water is turned on. The nozzle has 7 adjustable water patterns that offer a variety of options for projects around the home including: gardening, car washing, deck and home cleaning, and more!
 
If you need nozzle/hanger, please select the right option.
 
1.Durable: 100% double inner layer and an upgraded 3750D woven fabric outer shell. 100% solid brass valve and connectors which will not break, crack, leak or corrode. Significantly improved durability of service life over multiple years (over 1000 times).
2.Flexible: Expand up to 3 times of its original length when water is turned on and contracts back to its original shape when water is off.
3.Convenient: Built-in ON/OFF Solid brass valve on the hose end saves you endless trips to the faucet.
High pressure-resistant: Up to 85psi water pressure.
Specifications:

-Inner Material:100% Natural Double Latex
-Outer Layer:3750D Polyester
-Color:Green
-50Ft Product dimension: Original length: 17 feet/Expanding length: 50 feet
-75Ft Product dimension: Original length: 25 feet/Expanding length: 75 feet
-100Ft Product dimension: Original length: 33 feet/Expanding length: 100 feet
ATTENTION
If you want to order garden hose with nozzle sprayer, please select the right one on the OPTION, If you don't select with hose + nozzle spray, it won't go with nozzle sprayer. Hopefully understanding.
Helpful Tips For Long Use:

1.Please note that the optimal temperature for using the hose is 30℉-120℉
2.Make sure that the water pressure in the normal range (3-6 Bar)
3.Always drain the water from the hose when not in use
4.Store the flexible water hose in the shade or keep it covered.
5.Do not walk on the expandable hose under the hydraulic pressure.
Returns Policy
30-Day Return & Refund Guarantee 30 Day Return and Money Back Guarantee Our policy lasts until 30 days after receipt of the goods. If 30 days have passed since you received the goods, unfortunately, we cannot offer you a refund or exchange except for product quality issues.
Shipping
To ensure faster and safer delivery, we choose FedEx, USPS, UPS, DHL ground/air shipping services, available shipping methods vary by product type and delivery location. All products purchased from our store are shipped free of charge. Most in-stock products and orders are shipped the same day or within 1 business day, and packages usually arrive within 2-4 days. From the time you place your order to the time you receive it is between 3-5 days. After that, their delivery details can be tracked via the tracking number we send you. We currently only offer shipping to the United States (excluding Hawaii and Alaska).
Warranty
We provide a limited warranty of 1 year for defective products from the date the product is received by the original purchaser or installer, unless otherwise specified at the time of purchase.