Welcome to our gardening website! We are an online store that focuses on garden design, plant growing, green construction and sharing gardening knowledge. If you are someone who loves gardening or a homeowner who wants to create your own garden, then our website will definitely be ideal for you.
Netuera 4ft*33ft Heavy Duty Weed Barrier Garden Landscape PP Fabric Woven Ground Cover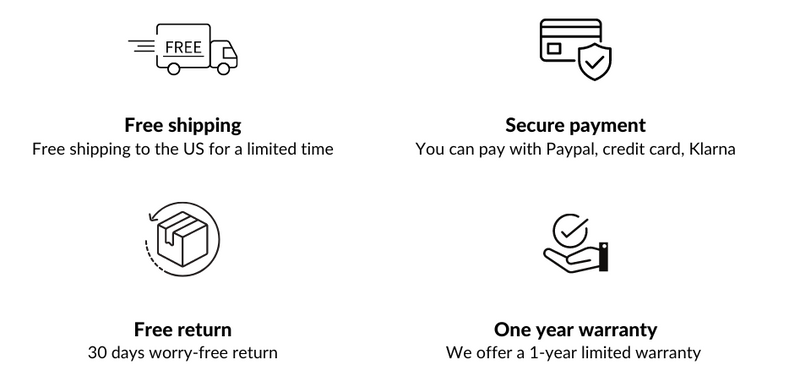 Features:

Thick and durable fabric can be used for a long time. Saving your time on buying nomal fabric and reinstall it. keeping your garden and flower beds free of weeds for a long period of time.
- High-quality PP material
Anti-aging, corrosion-resistant, degradable. Environmentally friendly, chemical free, weed barrier roll that doesn't harm the ecosystem of your yard. Allowing your plants to thrive.
- Strong water permeability
It has strong water permeability, which can prevent the formation of puddles on the surface of the floor cloth.
- High-quality PP narrow strip weaving
Ensure the long-term service life of floor cloth. The longest can reach 3-5 years.
- Function
The vegetation is fixed, which can prevent the extra growth of plant roots, improve the quality of the plant, and facilitate the cultivation management; weed control, the use of ground cloth, no water accumulation, no long grass, make your work cleaner and healthier from that lock, and improve work effectiveness.
- Easy to install
A roll of extra thick sunlight minimizing weed barrier fabric for yard landscapes, flower beds and gardens. It's very easy to roll out, place down and start planting.
Specifications:

Type: Ground Cover Fabric
Material: Polypropylene Fabric
Color: Black

 
Package Included:

1 X PP Weed Barrier Control Fabric Ground Cover
Returns Policy
30-Day Return & Refund Guarantee 30 Day Return and Money Back Guarantee Our policy lasts until 30 days after receipt of the goods. If 30 days have passed since you received the goods, unfortunately, we cannot offer you a refund or exchange except for product quality issues.
Shipping
To ensure faster and safer delivery, we choose FedEx, USPS, UPS, DHL ground/air shipping services, available shipping methods vary by product type and delivery location. All products purchased from our store are shipped free of charge. Most in-stock products and orders are shipped the same day or within 1 business day, and packages usually arrive within 2-4 days. From the time you place your order to the time you receive it is between 3-5 days. After that, their delivery details can be tracked via the tracking number we send you. We currently only offer shipping to the United States (excluding Hawaii and Alaska).
Warranty
We provide a limited warranty of 1 year for defective products from the date the product is received by the original purchaser or installer, unless otherwise specified at the time of purchase.