Welcome to our gardening website! We are an online store that focuses on garden design, plant growing, green construction and sharing gardening knowledge. If you are someone who loves gardening or a homeowner who wants to create your own garden, then our website will definitely be ideal for you.
3D Printer Filament 2.2Lb 1.75mm 3mm PLA multiple Color For MakerBot RepRap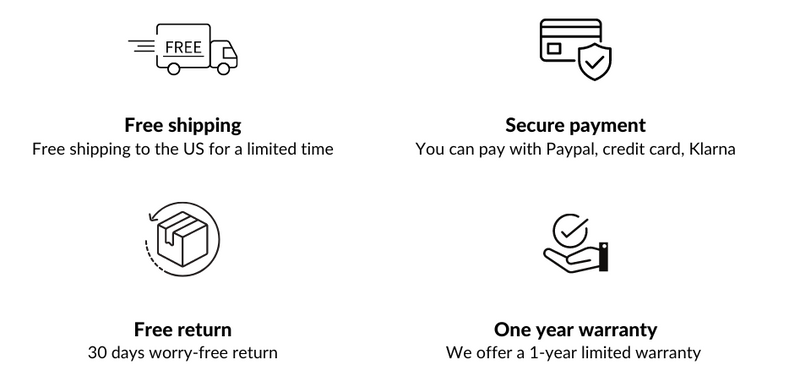 Length:
1kg 1.75mm PLA - 350m
1kg 3.0mm PLA - 115m
Printing Temperature:
PLA:  190- 195° C
Dimensions:
155 x 155 x 85mm
Inner Diameter: 55mm
Net Weight: PLA - 1kg/2.2lb.
Compatibility: Before you buy, make sure to check the compatibility of your 3D printing line with your 3D printer. Our 3D printing line is compatible with most 3D printers on the market, but it is always best to double check.
Storage: To ensure the longevity of your 3D printing line, it is important to store it in a cool, dry place out of direct sunlight. This will prevent the filament from absorbing moisture, which can cause printing problems.

Printing Temperature: The recommended printing temperature for our 3D printing line is between 190°C and 195°C. However, this may vary depending on the filament type and your printer specifications, so be sure to adjust your settings accordingly.
Print Speed: The recommended print speed for our 3D printing line is between 30mm/s and 60mm/s. However, this may vary depending on the filament type and your printer's specifications, so be sure to adjust your settings accordingly.
Quality: Our 3D printing lines are made of high quality materials to ensure consistent and reliable print results. However, if you experience any issues with your filament, please do not hesitate to contact our customer support team for assistance.
There are many resources available online to learn about 3D printing. Here are some of the best YouTube channels that you can check out:
Makers Muse: This channel offers everything from "How to" guides to different hacks and educational material. Their main goal is to empower creativity via technology.
Nerdtronic: This channel has many tutorials and real-world applications for 3D printing.
Teaching Tech: This channel provides tutorials on 3D printing, including how to use different software and hardware.
3D Now: This channel provides reviews of 3D printers and other related products.
CHEP: This channel provides tips and tricks for 3D printing, including how to troubleshoot common problems.
Returns Policy
30-Day Return & Refund Guarantee 30 Day Return and Money Back Guarantee Our policy lasts until 30 days after receipt of the goods. If 30 days have passed since you received the goods, unfortunately, we cannot offer you a refund or exchange except for product quality issues.
Shipping
To ensure faster and safer delivery, we choose FedEx, USPS, UPS, DHL ground/air shipping services, available shipping methods vary by product type and delivery location. All products purchased from our store are shipped free of charge. Most in-stock products and orders are shipped the same day or within 1 business day, and packages usually arrive within 2-4 days. From the time you place your order to the time you receive it is between 3-5 days. After that, their delivery details can be tracked via the tracking number we send you. We currently only offer shipping to the United States (excluding Hawaii and Alaska).
Warranty
We provide a limited warranty of 1 year for defective products from the date the product is received by the original purchaser or installer, unless otherwise specified at the time of purchase.